We provide a holistic wig service to all our clients in Cork City; Tralee, Kerry; Killarney, Kerry; Limerick; Tipperary and Clare. We are here to support you from the beginning and we will guide you through the whole process, from our initial consultation to fittings, to selecting a piece that is perfect for you.
Our professional team of wig consultants can create a unique style – just the way you like it.
To see examples of what we can provide view the photos in our galleries.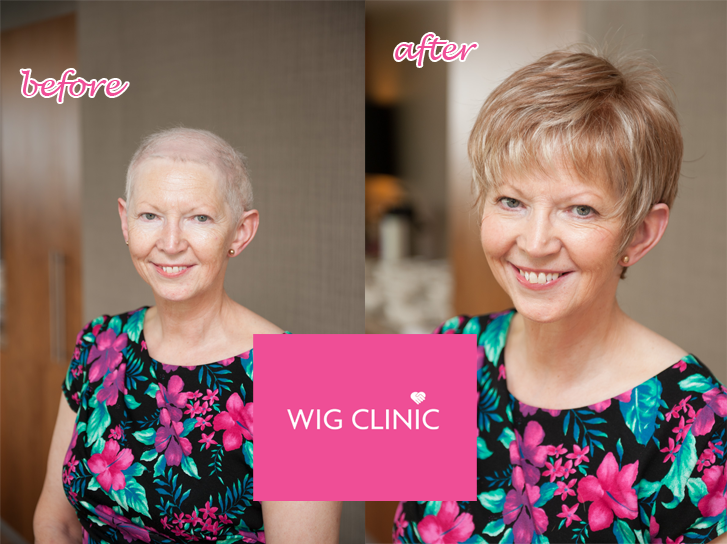 We have an extensive selection of hair pieces that can be integrated into thinning hair, to custom made pieces, human hair and synthetic.
We will show you how to fit and care for your hair piece and offer you expert advice on eyebrows, lashes and many more accessories you never knew existed- that's what we are here for.
We will assist you in grants applications both from insurance providers and HSE.
We offer each and every client:
A trained stylist with a carefully selected range of high-fashion therapy wigs
Complimentary Boots No 7 Makeover
As much time as it takes to make sure you are perfectly happy with your choice
A private and totally confidential setting
Hospital visits by appointment
An aftercare service ensuring you remain pleased with your chosen product
A complimentary maintenance kit and liner
Information on local support groups
Financial assistance forms
We offer this and much more…
Please call us for any questions you may have- please be advised that an appointment is necessary for a complimentary consultation- to enable us to give you the time, attention and privacy that you deserve.
"Our service is as unique as you are."
Please call us on 021 43 18 468